Allen is a graduate of the Gold Gate Baptist Theological Seminary in Mill Valley, and is continuing his work towards completing his doctorate of ministry, with a focus on pastoral counseling and theology.
Allen says his vision as a pastor is to "have a relevant church with a Great Commission vision" which he says will "empower people to communicate Christ through a significant relationship with God, other believers and non-believers." Furthermore, he states that his dream is to "raise up a community church which reaches out to an unchurched community."
"It's my dream that we have a place where the hurting, the depressed, the frustrated and the confused can find love, acceptance, help, hope, forgiveness, guidance and encouragement," says Allen. "In essence, if we concentrate on building people, God will build the church."
WORSHIP DIRECTOR LES TILDEN
CHURCH SECRETARY ANGIE KAST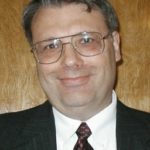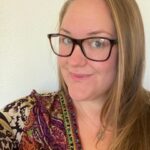 YOUTH LEADER
FBC Winters is currently
searching for a new Youth Leader, and we are reaching out to other churches and Christian organizations in the area with hopes of finding the right person (or couple) for the job. We are a small-town conservative church, and our very active Youth Group currently consists of 8 – 10 students at our Wednesday, Friday, and Sunday gatherings. The job will require about 15 hours of work each week, and we will offer a competitive salary, along with a generous budget for Youth activities. Contact Pastor Allen for more information.