CONTACT US
512 First Street
Winters CA 95694
Email: fbcw@fbcwinters.org
CONNECT WITH US
SMALL TOWN CHARISMA YOU CAN COUNT ON
Who We Are

First Baptist Church of Winters (FBCW) is a member of the Southern Baptist Convention and hosts a warm and welcoming body of believers. As Christians, we strive to be good neighbors and fulfill our God-given duty to reach out to those in need.
From food giveaways to fellowship gatherings, our tight-knit community is welcoming to one and all. Come visit us; we'll make you feel at home.
FBCW aims at attracting a compassionate congregation of people who joyfully and dutifully seek a relationship with Jesus Christ. We offer a wide array of programs in hope of meeting you along your walk with our Lord and Savior. For more information about our beliefs, please visit www.sbc.net or call Pastor Allen.
Where We Are Located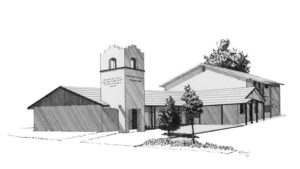 We welcome you to visit us in our quiet, yet charming community of Winters, CA,
First Baptist Church of Winters (FBCW) is proud to pay homage to its small-town roots.

As the oldest Southern Baptist church in California — first established in 1861, FBCW has made its home on the corner of First Street since 1875, only a couple blocks from the newly restored Historic Downtown Winters. Our facilities have recently been updated and there is plenty of parking available.
What We Believe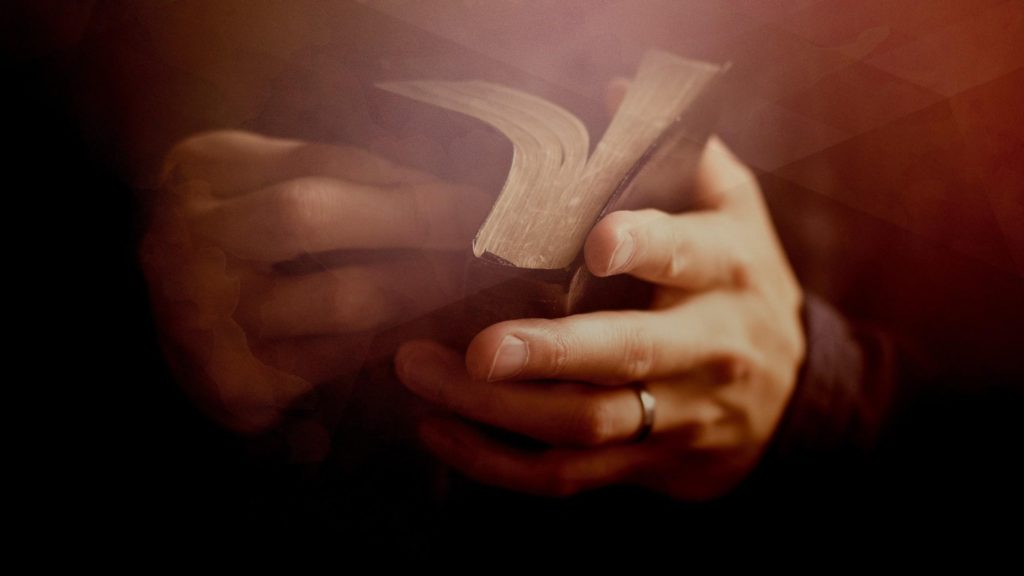 We regard the Bible, both Old and New Testaments, as the inspired Word of God and the only perfect rule for faith, doctrine, and conduct.
The second major belief of First Baptist Church of Winters is the supreme importance of salvation through faith in Christ Jesus alone and that without Christ, all men are lost. If we truly accept the Bible as the final authority, this can be the only natural conclusion. We also believe that the Word of God teaches all Christians to share in the task of evangelism to lost mankind.
We celebrate Baptism and the Lord's Supper as divine ordinances of the Church. At the center of all we do however, is the final authority of the Bible as the Word of God.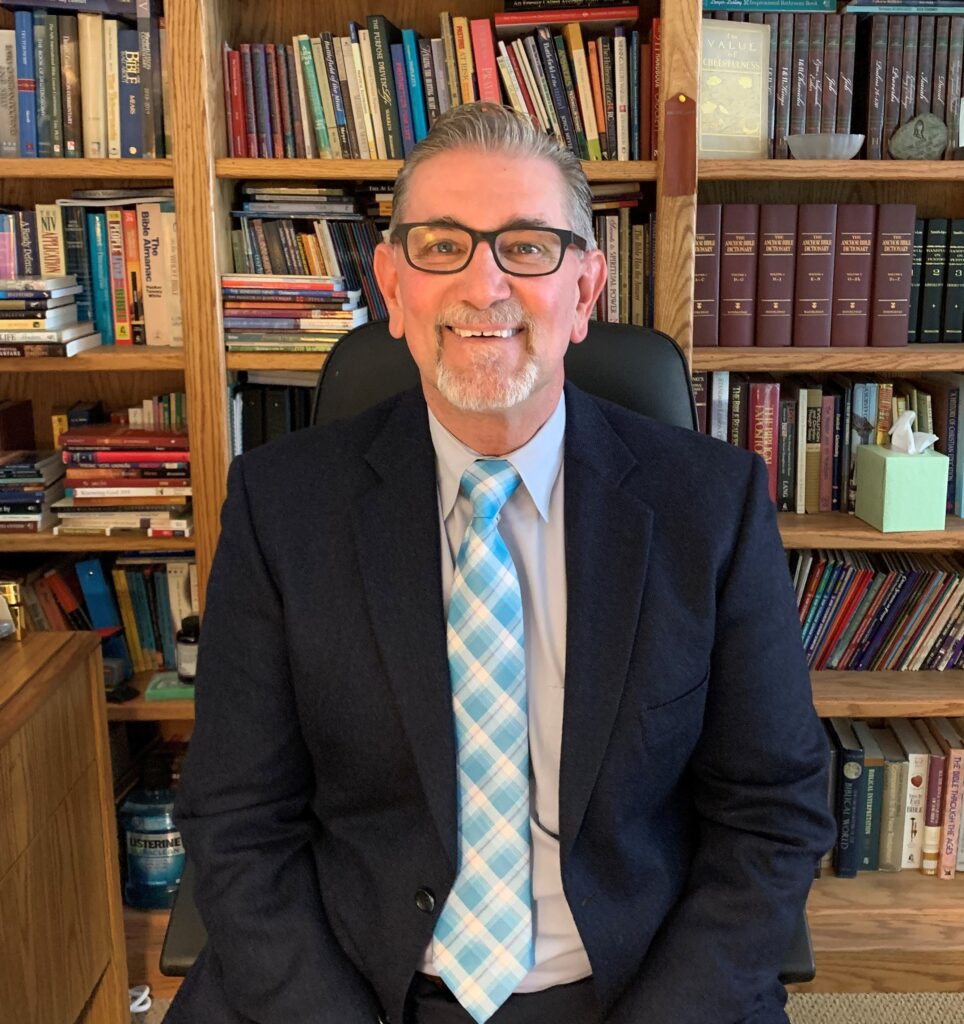 Pastor James Allen is a graduate of the Gold Gate Baptist Theological Seminary in Mill Valley with a doctorate of ministry, with a focus on pastoral counseling and theology.
Allen says his vision as a pastor is to "have a relevant church with a Great Commission vision" which he says will "empower people to communicate Christ through a significant relationship with God, other believers and non-believers." Furthermore, he states that his dream is to "raise up a community church which reaches out to an unchurched community."
"It's my dream that we have a place where the hurting, the depressed, the frustrated and the confused can find love, acceptance, help, hope, forgiveness, guidance and encouragement," says Allen. "In essence, if we concentrate on building people, God will build the church."
CHURCH SECRETARY, ANGIE KAST
Angie has been our secretary since 2019. She is a homeschool mom of three and volunteers on several of our church ministry committees. She is available by phone or email to provide any information you may need about church services, Sunday school and ministry opportunities available to you and your family here at FBC Winters.
YOUTH LEADER
FBC Winters is currently searching for a new Youth Leader, and we are reaching out to other churches and Christian organizations in the area with hopes of finding the right person (or couple) for the job. We are a small-town conservative church, and our very active Youth Group currently consists of 6 – 8 students at our Friday, and Sunday gatherings. The job will require about 15 hours of work each week, and we will offer a competitive salary, along with a generous budget for Youth activities. Please submit resumé to fbcw@fbcwinters.org
Attn: Youth Leader.
FBC Winters is currently searching for a new Worship Director, and we are reaching out to other churches and Christian organizations in the area with
hopes of finding the right person for the job. The ideal worship director will have musical abilities in order to engage the

congregation in a variety of worship modalities. The worship director will be required to plan and lead worship each

Sunday and Wednesday service as well as any special events that are held at the church. This person will also be responsible for directing the worship team/choir as well as oversee the sound technicians who run the sound and livestream equipment on Sunday mornings. Working knowledge of soundboard/sound tech setup/livestreaming is desired. This is a salaried position that requires 10-15 hours of work each week. Please inquire by phone or email for more information. Please submit resumé to fbcw@fbcwinters.org
Attn: Worship Director.
There's something at First Baptist Church of Winters for everyone! We promise we'll do our very best to plug you in and make you feel at home.
Where Can I Serve?
Jesus told us, his disciples, to make disciples of all nations. One of the most important values of this church is our mission to the world. It begins in our own community, and spreads overseas to every nation. Church members are involved in a variety of ministries from things as simple as pushing shopping carts to help feed the hungry, to arranging fresh flowers for Sunday morning services to maintaining the church buildings & grounds. Read more on our FBC Ministries page.
.
Media & Technology
Using media to spread the gospel is a privilege of this church. We are a small, traditional congregation that is striving to bring our congregation into the age of widespread technology. We understand that we have a stewardship to use these tools as best as possible for kingdom purposes. Our sermons are livestreamed each week and available to view on this website or our Facebook page. We maintain an active Facebook page for additional church communication.
Outreach Ministries
FBCW is thrilled to be part of the spread of God's kingdom around the world. We are active in supporting missionaries in the USA and Worldwide with our money and with our prayers. Our church hosts its own local missions, providing a completely FREE Vacation Bible School to all children of the community, our Young Adult group makes regular visits to local nursing homes, and our Youth hold several work days and make an annual Thanksgiving Mission trip to feed the homeless in the greater Sacramento Area

Wednesday & Sunday Prayer Meetings, Prayer Partners & Ladies Prayer Chain
Prayer cannot be overestimated. Prayer moves the hand of God. Our Church is a body of believers dependent upon prayer and committed to God's sovereignty. We have weekly prayer service each Wednesday night at 7:00 PM. Throughout the week, volunteers from our Prayer teams pray for their pastor, a list of church members, any special requests, and missionary prayer needs.
Location
First Baptist Church of Winters
We host a warm and welcoming body of believers.
Church Calendar
Keep up-to-date with the latest events and activities.